The Return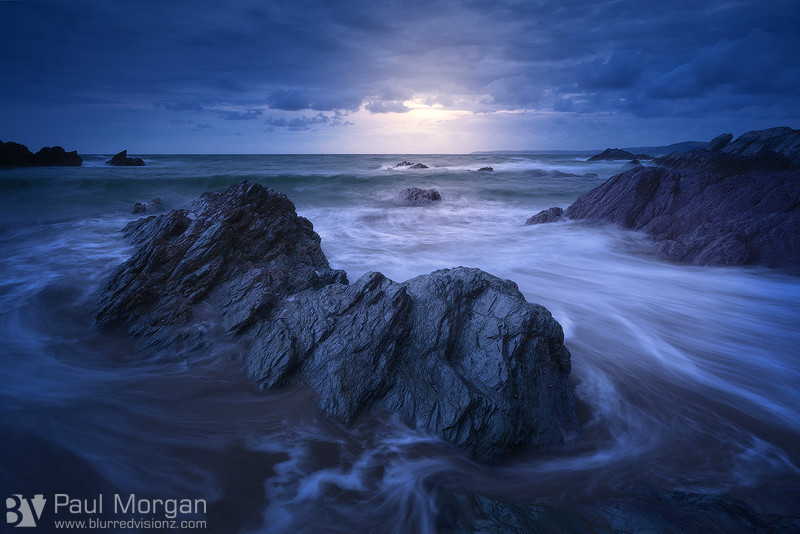 Not the best of conditions, but I'd made the decision to go and was committed so I headed for my favourite bit of coast and hoped for the best. The sea played ball even if the sunset was a little, well completely, non existent.

I had forgotten how good it feels to have the beach to yourself for an hour or so while you scramble over the rocks trying to find that amazing new composition that nobody has got before.

The photography part came back pretty quickly, but the processing was like starting from scratch. Considering I use Photoshop in my full time job as a graphic designer you'd think that it would be easy just to take up where I left off back in May, but it felt like I was having to learn all over again. Just shows that like with anything you have to keep practising to retain and develop your skills in different disciplines.

Anyway for a first attempt I'm happy with the result – can only get better from here…I hope!
I finally got out with my camera last night for the first time in 5 months!
| | |
| --- | --- |
| | |